Selection for sale
Selection vacation rentals
Real estate agent in Théoule-sur-Mer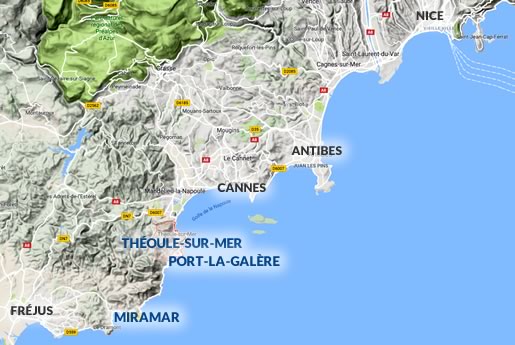 ​The real estate in Théoule-sur-Mer is composed of unique and sought after areas. Our real estate agency specializing in this sector, brings together the best real estate ads for sale, purchase and vacation rental.
The villas and apartments situated in Le Trayas enjoy an extraordinary view over the Bay of Miramar, the coastal road "la Corniche d'Or", more than a century old, leads through this magnificent landscape in direction of Cannes, going along splendid bays as well as the Cap Roux The quarter of Miramar is situated above the Port la Figuerette with a white sandy beach of 300 meters The villas and apartments situated in Miramar enjoy the view towards the Esterel and sunny vistas The quarter of « l'Esquillon » is also called the Millionaires Bay. The villas and apartments overhang the creeks of Red rocks and have spectacular views over the Bay of Cannes and the Lerins islands The Cité Marine de Port La Galère, private seafront domain offers a wide choice of high standard apartments in a luxurious park of 23 hectares,
There are 2 places in the world where one can live happily : at home and here
Real Estate Information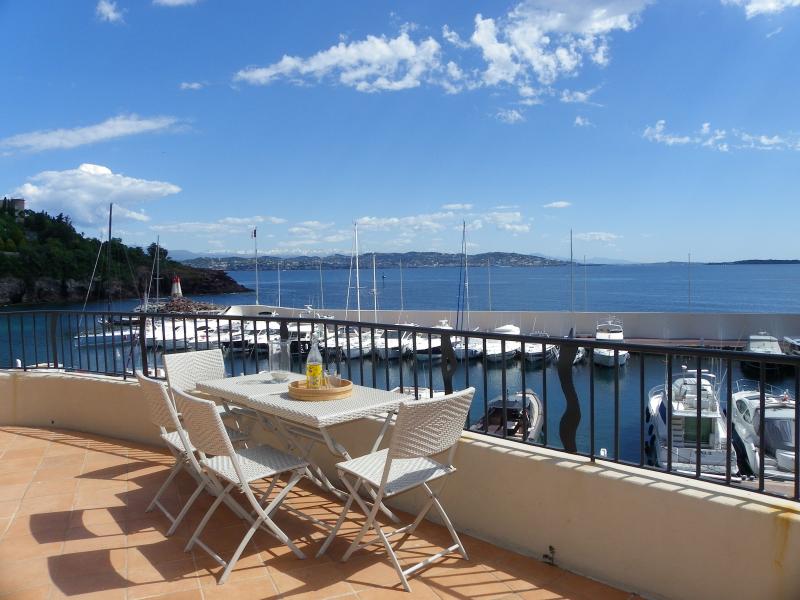 Welcome to our new website
​​​​This new website meets new communication objectives. It is based on new technologies and puts on the front of the real estate scene the ads of our owners. Thanks to our targeted sections, navigation is fast. Our site is updated daily. Visit us regularly to discover our new offers, price reductions and exclusives ... ...
All our publications
Real estate by cities
Real estate Port la Galère
Real estate by areas